A True Business Partner That Provides Superior Services and Support!

Bob and the Kehr Technologies team have provided IT support services for our concierge medical practice, Diamond Health, over the past 7 years. Diamond sees Kehr Technologies as a true business partner working closely with us to ensure our technology platform is secure and functional to support business needs.

I have personally worked for large Fortune 500 technology companies throughout my career, and I find Kehr Technologies one of the most highly skilled and responsive IT Support services companies.

They provide superior services across cybersecurity (including HIPAA compliance support), network, software, and hardware management.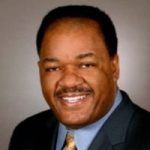 James S. Pinckney
Chief Operating Officer
Diamond Health Inc.
8222 Douglas Avenue, Suite 700
Dallas, TX 75225
Completely Reliable, Attentive, and Professional!

After struggling to find good IT support, we were thrilled to find Kehr Technologies.

Our company relies on IT to function; Bob and his team have been completely reliable, attentive, and always available to help us if there is a problem, which is critical for our business! They are proactive in maintaining our system, anticipating any issues we might have, and quickly address unexpected problems.

Bob is a consummate professional and genuinely good person! We've been clients for many years, and I can't recommend Kehr Technologies highly enough!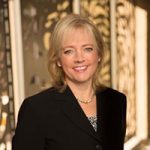 Leslie Carder
Principal / Managing Partner
Carson Consulting
8340 Meadow Rd
Dallas, TX 75231
Unwavering IT Support and Guidance!

During 2019, CASA of Collin County worked to bring our organization into a safer and more advanced technological and digital space.  This could not have been done without the support of Kehr Technologies and their amazing team. Their team was there from the initiation of the project, managed and guided us through connectivity issues, complete reimage, setup, test, etc., to get our system up and running.

They were professional, remarkable and went above and beyond to answer questions and anticipate issues throughout the process. Their support has been unwavering, and they continue to support our team and our mission by providing skilled IT support and guidance.

We appreciate and HIGLY recommend their work and their team.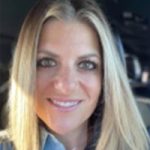 Tricia Clifton
Executive Director
CASA of Collin County
101 E. Davis St.
McKinney, TX 75069
Extremely Responsive and Knowledgeable!

Kehr Technologies is a highly respected business partner to our practice. They are responsive, extremely knowledgeable and willing to help in any capacity.

Bob and his team provide a high level of support and keep our medical practice HIPAA security compliant.

Give them a call, you won't be disappointed!

Patti Bushnell
Office Manager
Eldorado Vision and Optical
7785 W Eldorado Pkwy Suite 400
McKinney, TX 75070
Fast Response Time and Great Solutions!

As the founder and CEO of a Concierge Medical Practice, we are on call 24/7, so it is important for our technology to work seamlessly, be completely secure and reliable, and comply with HIPAA regulations.

Kehr Technologies crafted efficient, cost effective, and savvy solutions for us. Their Customer Service- specifically responsiveness- is top notch, they really care about their clients' wellbeing.

Anytime we have an issue at one of our locations, our problem has been addressed by Bob Kehr himself within an hour. We've been clients for over 5 years now, and I highly recommend Kehr Technologies as a complete solution for your business IT needs!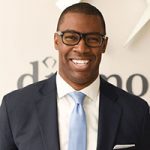 Dr. James Pinckney II
CEO and Founder
Diamond Physicians and DrLink
8222 Douglas Avenue, Suite 700
Dallas, TX 75225
Kehr Technologies is the Best!

I couldn't be more impressed with Kehr Technologies.

Professional, prompt resolutions to our concerns.

We've used other IT companies, but these guys are hands down the best. Highly recommend!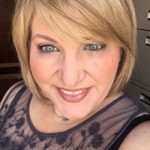 Alena Brooks
President / Owner
AJB Pest & Termite
101 Industrial Dr
Forney, TX 75126
Easy to Access and Prompt Resolutions!

I highly recommend Kehr Technologies. They are easy to access and very prompt in resolving any IT issues. I especially like having my phone system connected to my personal cell phone so that I can still be connected to the office when I am away.

Having their support really provides peace of mind in running a small business.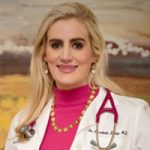 Dr. Elizabeth Story
Owner and Physician
6049 Harris Parkway Ste 100
Fort Worth, TX 76132
The Best Customer Service and IT Support!

We trust Kehr Technologies with absolutely everything IT and tech related! We're more effective and efficient because of their products and support. It's a one stop shop because we even purchase our internet and phone system through them.

They worked with us to plan our network and implemented the cabling and set up and made it so easy, and they truly care about the security and wellness of our computer and networks.

If we have any issues at all, we make one call or email to them and gain peace of mind knowing they will resolve the issue quickly. We appreciate their unwavering commitment to customer service to our wide range of technologies. The Customer Service staff is truly one of the best I have worked with over the years in Non-profit management. Not only quick and efficient, but friendly and kind!

We would have no hesitation in recommending Kehr Technologies to anyone looking to have their IT systems supported and improved!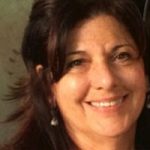 Marta Lilly
Operations Manager
Hendrick Scholarship Foundation
850 Central Pkwy E Suite 120
Plano, TX 75074
IT Service Plan with Incredible Value

As a physician and new practice owner, I was overwhelmed with the critical decisions that needed to be made regarding my IT set up, hardware and software needs. We built the office from the ground up so there was nothing in place to guide me.

I interviewed several IT professionals but knew very quickly that Bob Kehr of Kehr Technologies was the best fit. He is incredibly personable, professional, and skilled. He and his team respond promptly to every call or email, and they follow through with the work.

Kehr Technologies is the ONLY IT company that offered me a service plan that fit my EXACT needs, so I would not overpay for support I didn't need. Bob is more concerned about the relationship he establishes and maintains with his clients.

I would HIGHLY recommend Bob Kehr and Kehr Technologies as your IT company!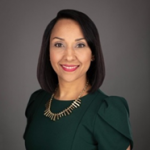 Ayesha Aman MD, MPH
Medical Director and Owner
RESTORE Center for Integrative Medicine
6517 W Plano Pkwy Suite A
Plano, TX 75093
True IT Experts!

Bob Kehr is a true IT expert.

Whether you're having technical difficulties or just need preventative maintenance, seek the expertise of Kehr Technologies. You'll be glad you did.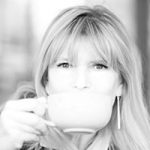 Misty Hoyt
Owner
Photography by Misty Hoyt
1023 Springbrook Dr
Plano, TX 75075
Excellent IT Support, Network Planning, and Management!

We've been working with Kehr Technologies since 2019, and I've gotten to know the President, Bob Kehr, a man with a philanthropic heart and a technologically creative mind.

We discussed our then network situation, a classic server-based atmosphere that required very expensive IT contractor support. Kehr Technologies had great ideas of HIPAA compliant online data storage with administrative capabilities and offsite access, internet-based telephone systems, and a secure firewalled peer to peer network that I can mostly manage myself. We began to implement this plan and Bob and his team have supported us in every step of the way.

Anytime I have an issue beyond my knowledge, Kehr Technologies is always available to walk me through the fix. I have greatly expanded my knowledge and ability to support our staff in the advocacy of abused and neglected children. Beyond even that, Kehr Technologies' planning and support put CASA in a position to be able to move to remote working with very little notice in response to the COVID-19 crisis. I do not believe that this would have been possible without the support and management of Kehr Technologies, and we are very grateful.

CASA of Collin County, without reserve, highly recommends Kehr Technologies for network planning and management.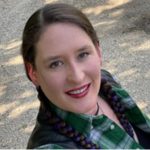 Kimberly Cook
Office Manager
CASA of Collin County
101 E. Davis St.
McKinney, TX 75069
Our IT Lifeline!

Kehr Technologies should be every small business owner's IT lifeline.

I have called with small "where do I click" questions; and major "my laptop needs updating" and EVERY TIME the response is quick, professional and most of all effective!!!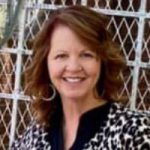 Jennifer Klassen
Owner
Gather McKinney
207 E. Virginia St.
McKinney, TX 75069
Tech Support You Can Count On!

Kehr Technologies has provided IT support and technical assistance to B&A for several years.  Our firm was unique at the time in that all of our employees worked remotely and in several different states.

Bob and his team ensured that all of our computers were properly setup upon purchase and protected by spyware/anti-virus.  Kehr Technologies was always able to support our team promptly and effectively when issues arose with our computer technologies.

Their support contributed greatly to our success over the years.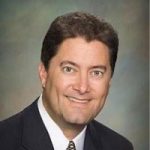 Neil Blais
Co-Founder & CEO (Retired)
Blais & Associates
2807 Allen St Suite 2050
Dallas, TX 75204
Kehr Tech Helps Us Grow Our Business!

Kehr Technologies is one of our valued partners, and their services have helped us grow. Their proactive management of our computers and networks have allowed us to add locations and grow our business without worrying about interruptions. They are also very responsive and address our requests in a timely manner.

We appreciate their consistent communication and IT reviews that ensure our business needs are met. We work together to plan and budget for future IT updates as our business evolves.

Kehr Technologies is a first-rate business, and I recommend them for any business that is looking for an IT company that will professionally serve their needs.
Jackie Newkirk
Owner Newkirk Logistics
750 Royal Ln Ste 200
DFW Airport, TX 75261
Great Customer Service and IT Solutions

The Kehr Technologies staff is great. Not only are they extremely knowledgeable, but they also have a great customer service attitude. Their follow-up to make sure that everything continues to work is much appreciated too. Thanks Bob and team!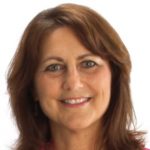 Diane Robbins
Board Member
Hendrick Scholarship Foundation
850 Central Pkwy E Ste 120
Plano, TX 75074